Deduction Assessment Tool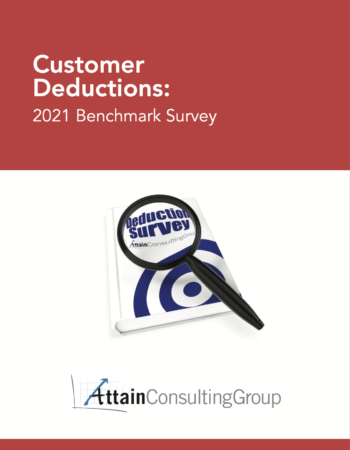 This Deduction Benchmark Assessment Tool utilizes the information gathered in Attain Consulting Group's 2021 Customer Deduction Benchmark Survey to help you measure and evaluate your company's deduction management performance against others in your industry.
Based on the input of more than 100 companies across 10 industry groups, the survey results provide benchmarks for a wide range of deduction evaluation metrics.
After you submit the form below, your Results page will be displayed, benchmarking your performance, along with several high-level recommendations to enhance overall deduction management.