Attain Consulting Group offers a wide variety of online training through both live and on-demand presentation formats.
Key deduction advice and best practices are shared on numerous deduction-related topics to provide companies with actionable steps they immediately implement to improve deduction performance. Training can be provided on a wide range of deduction related topics, such as: Deduction Fundamentals, Research Strategies by Reason Code, Building Effective Cross-Functional Teams, Creating a Deduction Dashboard for Senior Management, Developing a Deduction Improvement Roadmap, Negotiation Tips & Strategies, Doing Business with Amazon.
" The negotiation training that Jessica provided gave us an immediate ROI.  Our collectors feel empowered and I have seen their productivity improve dramatically."
Sr. Manager Compliance & EDI * Leading Footwear Company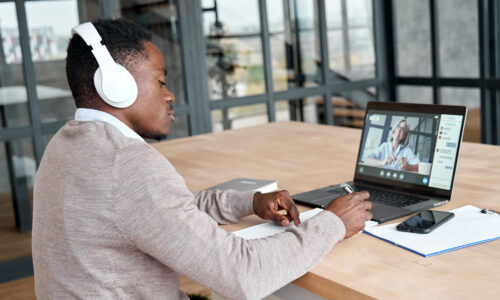 Attain also offers customized training programs tailored for the specific needs of individual companies.  Contact us to learn more about designing a deduction training program to fit your unique needs and help your team achieve the next level of success.